04.04.2018
With its GA release of Box Drive, one of the strongest players in cloud-based content management is coming for your Home Drives. Though it's been waging war on legacy Enterprise Content Management systems for years, Box has now identified that Network Files Shares are a thing of the past for three major reasons:
Home drives hinder user productivity. Users forced to work out of home drives stored locally or even on a centralized server simply cannot access their files remotely, at least not without the additional complexity of a VPN solution. Sharing is possible but limited to the users inside your organization, and if you don't have a solution for remote workers, sharing is only useful when they are on the same network. In a world where workers rely heavily on collaboration outside of the office to be productive, home drives can be a heavy shackle for users.
Home drives lack modern security and loss prevention. Since they don't contain version control, costly content accidents can happen within home drives. Without the ability to roll back to a previous version in case of file corruption or a mistake, users will have to redo some of their work which is counterproductive for the organization. Additionally, fileserver storage cannot provide us with visibility and audit trails around the created content, making it virtually impossible to identify the changes and who made the changes to content. Fileservers also lack strong encryption as a security measure.
They are costly to maintain. Box analysts calculate the cost of hosting 1TB of content to be at $4,000: including the storage, maintenance, and Additionally, 1 FTE per 1,000 employees is needed to provision user files and manage server requirements.
And Box feels very strongly they can provide a solution for this.
It is possible for many organizations that end-users have already introduced Box as Shadow IT because it provides an easy-to-use, centralized, and controlled standard for file sharing and content management. It delivers mobile and remote access, allowing people to collaborate not only within the company network but outside – even with external parties – in a controlled, highly-secure, and compliant fashion.
Why Box Drive?
Despite its advantages, users who are familiar with their local file explorer may find it difficult to go into a separate app or website to access their work in the cloud. That is why most cloud services deliver integration with existing tools (like Microsoft Office) or provide a sync client like (Dropbox, Office 365, and even Box). The problem with sync clients is that they take up space on your local drive. The sync clients are meant to provide the data without the need for connectivity. But how often are we truly working without any internet access?
That is why Box delivers Box Drive. It integrates neatly into your Windows Explorer or Mac Finder. If you need a file, that document will be streamed to you – making it available as it was locally on your computer. So, you get the benefits and functionality of a local drive without the cost of storage. Additionally, Box Drive also allows you to search throughout your entire Box environment and shared content.
If you are considering using Box as your replacement for local home drives, Box does deliver on its promise: Enterprise Content Management at your fingertips. But this also drives the questions: How do I migrate to Box without losing the security that I have in place? How do I manage a home drive to Box migration project with disrupting thousands of users?
Enter SkySync.
If you have your home drives stored on a centralized server, SkySync's Enterprise Content Integration Platform will synchronize your files directly to Box, translating the documents, permissions, and metadata.
However, if you have home drives that are stored locally on each computer, in a distributed environment, SkySync has a new deployment concept called "Agents." In this scenario, System Administrators define the guidelines and principles of the synchronization – what is allowed to be stored in Box, what is not, etc. – and the SkySync Agents are sent to the end-users, to be installed directly on their machines. The end-user provides the final information (the location of the home drive, their Box credentials, etc.) and the SkySync Synchronization Engine does the rest. Any changes made to user files as you migrate to Box will be fully synchronized, making sure your content is up-to-date during your entire transition to the cloud.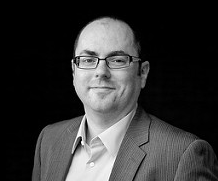 Jethro Seghers is the Program Director at SkySync. He is responsible for Technical Evangelism, Product and Brand Recognition. He has over 15 years of experience in consulting, development, marketing, and product management. Jethro was an Office 365 MVP for five years. He is an internationally recognized author and speaker for Azure, Office 365 and Cloud Services.
Related Posts
Discover what SkySync can do for your business
Book a call with our team to discuss how enterprise content integration can empower your business and workforce.