03.22.2016
By Mike Vizard
Moving to make it simpler to create a hub for integrating disparate file systems via the cloud, SkySync today announced that its software pre-configured on a virtual machine is now available on the Microsoft Azure cloud service.
SkySync CEO Mark Brazeau says that while the company's namesake middleware software could be deployed on any cloud using the expertise of a professional service team, the partnership with Microsoft now makes SkySync available via the Microsoft Azure Marketplace. Now all IT organizations have to do is configure a virtual private network (VPN) to start making use of Azure as a service for integrating different types of file systems inside and out of the cloud, says Brazeau.
Read the full article at IT Business Edge.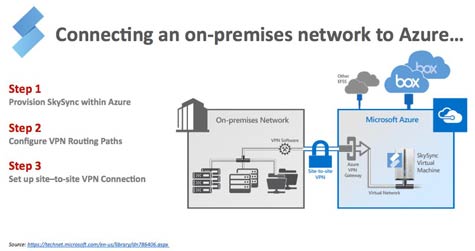 Krystal Elliott
Discover what SkySync can do for your business
Book a call with our team to discuss how enterprise content integration can empower your business and workforce.