03.19.2018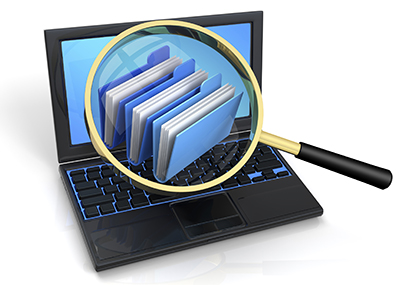 Microsoft recently released an in-depth whitepaper surrounding eDiscovery in Office 365. It explains in detail how Office 365 eDiscovery works within the platform, making it one of the most advanced eDiscovery solutions available in the market today.
The issue with this solution, however, is that it only works within Office 365's services. For Microsoft to truly be a strong player in eDiscovery, the solution needs to be able to manage many different types of information – an engine is only as powerful as the systems it supports. And unfortunately, Office 365's eDiscovery module simply does not support outside systems.
This can pose many issues for organizations in industries that rely on eDiscovery – like legal, for example. Imagine being on a litigation case and having to explain, "We were able to search Office 365 for proof of this case however we couldn't find it because we don't have the tools to search our other systems."
At the same time, the only obvious solution to this problem is to invest in additional eDiscovery tools for each system because they don't work across multiple repositories – which is incredibly wasteful and redundant. To give a little bit of insight into how impactful this is, I like to reference this quote from Gartner: "A multi-cloud strategy will become the common strategy for 70% of enterprises by 2019." This means that most organizations are facing this issue… and eDiscovery is a very important area of information management that needs to be addressed.
Now, Microsoft has recognized that this is a concern and has created a new connector pointing to Azure Blob Storage as a workaround. This enables Microsoft to say that all systems are now covered by their eDiscovery solution because you could dump all your repository data into an Azure Blob Storage container and give access to eDiscovery through their "Advanced eDiscovery" premium service. However, this requires the customer to purchase an additional license for that.
This workaround still has many other important drawbacks. eDiscovery is used particularly in litigation cases, and the requirements for these cases are very strict. With this new feature you can search for the information you need – but can you really prove where the data comes from? And, more importantly, can you prove that the data hasn't changed between the export from your legacy ECM or cloud service and import in Azure Blob Storage? When you are going through an eDiscovery case, it is imperative that you have an excellent Chain of Custody in place. And that is exactly what this feature does not provide.
Don't get us wrong – this is absolutely a step in the right direction for Microsoft when it comes to extending the capabilities of its eDiscovery solution, but you are still missing some crucial data in this scenario.
This is where SkySync enters the picture – and enables 100% eDiscovery across all of your systems, along with the key visibility into your Chain of Custody.
If you want to use the native eDiscovery module in Office 365 or the more Advanced eDiscovery, you will need access to the data and Chain of Custody records that prove that data hasn't changed between the source repository and Azure Blob Storage or Office 365. With SkySync's Enterprise Content Integration Platform, you can fully synchronize content from all of your repositories with Azure Blob Storage or Office 365; this gives your Office 365 eDiscovery module access to over 40 different supported repositories. As a part of this process, SkySync provides a full audit trail of all file transfers which are completely exportable – giving you all of the details you need to prove the Chain of Custody in your eDiscovery case.
Office 365 eDiscovery + SkySync = 100% eDiscovery
Discover what SkySync can do for your business
Book a call with our team to discuss how enterprise content integration can empower your business and workforce.