05.04.2017
SkySync enables the enterprise to collaborate between any leading file sharing service and enterprise content management system.  The SkySync middleware allows users to focus on productivity and not the platform.
Take a look at some of these statistics compiled from some industry surveys including reports from AIIM, Forrester, and Gartner.  The numbers tell the story here; users want productivity, not roadblocks and silos.
SkySync breaks down the silos and enables all the systems to sync and share data, transparent to the user experience.
You Pick the Platform – We'll Provide the Connectivity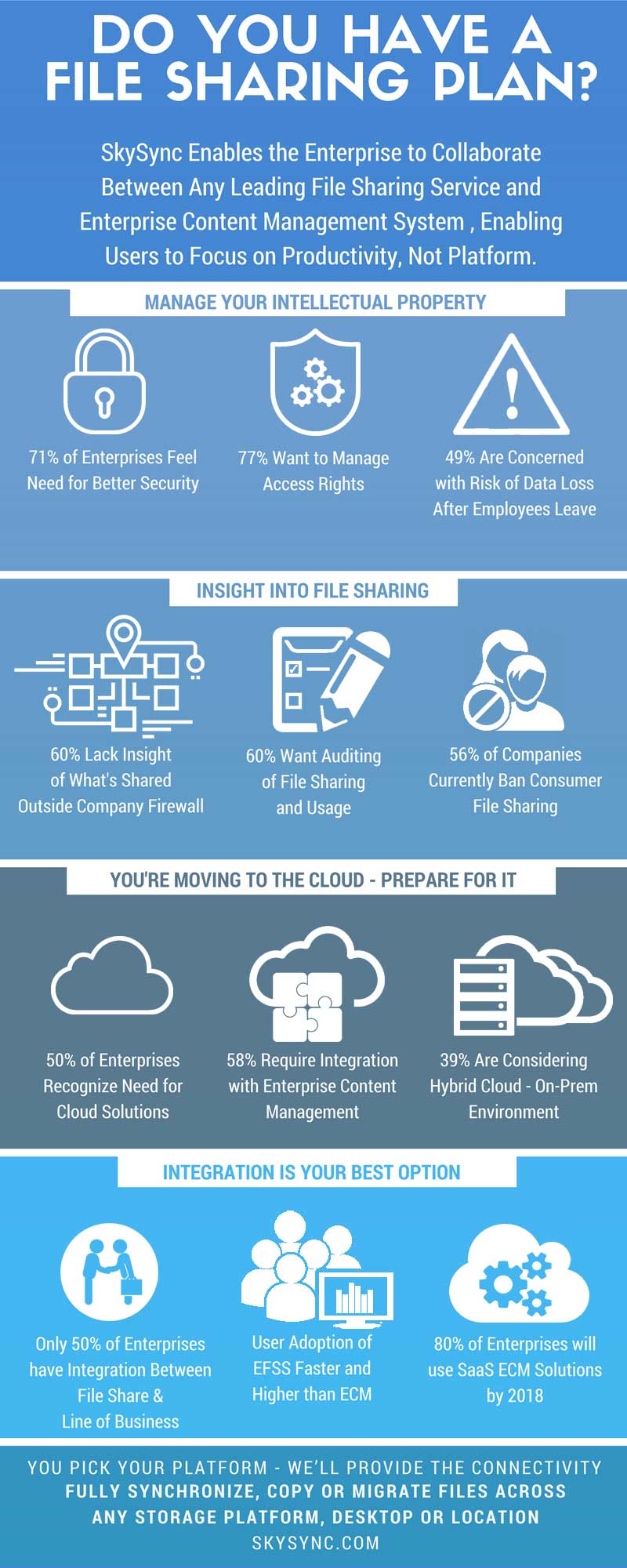 Krystal Elliott
Related Posts
Discover what SkySync can do for your business
Book a call with our team to discuss how enterprise content integration can empower your business and workforce.