04.18.2018
After a good week at the AIIM conference 2018 we wanted to share some observations.
ECM is nearly dead.
One of the key messages that we heard time and time again during the AIIM conference 2018 is that the days of legacy enterprise content management are numbered. You may be thinking, "Wait, what? What does this mean for my SharePoint On-Premises or my Documentum or my OpenText?" Have no fear: While ECM is dead, Content Services are alive and well!
Content services, according to Gartner, are "a set of services and microservices, embodied either as an integrated product suite or as separate applications that share common APIs and repositories, to exploit diverse content types and to serve multiple constituencies and numerous use cases across an organization." So, the focus of content services is to solve multiple business process challenges with multiple integrated solutions throughout the enterprise. The core mission of ECM, however, has been to achieve a wide range of operational goals using one centralized platform, and many organizations have seen success by using ECM as a centralized system. So, while the goal for both is the same – to support business processes – the methodology is significantly different.
After chatting with other vendors, attendees and experts at AIIM conference 2018, it became very clear that having one centralized system did not fulfill the needs of most organizations; if they really wanted to be successful they needed multiple systems. Many of the sessions, even the sponsored ones, reflected that. What was interesting was the diversity in the systems that most organizations relied on to achieve streamlined business processes ; many of the tools in an organization's software stack did not often come from the same vendor ecosystem. We had many conversations with people where their records management platform was different from their collaboration platform, and that was different from their intranet system. Despite the enormous complexities they faced trying to integrate these different systems, this hodge-podge of software solutions was still more ideal than settling for a single tool that could not adequately serve their needs.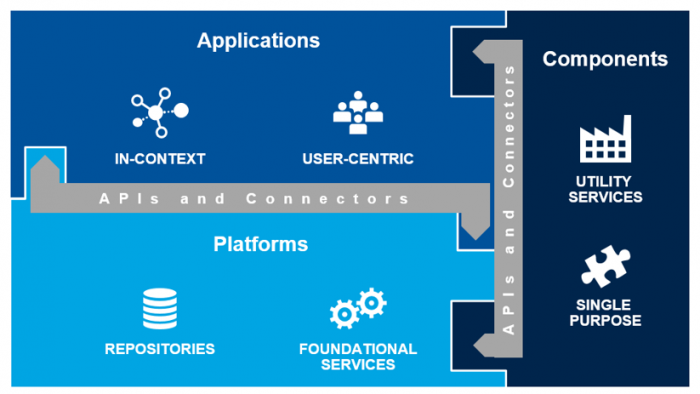 Content services is the new approach to operational efficiency, and it relies on multiple tools and strategies to get the job done. The transformation from ECM to Content Services denotes an important conceptual shift, away from the "management" of content heavy focus on the repository as the solution. Redefining the market as Content Services recognizes that it is no longer strictly about the storage of content for the enterprise, but how content is used by individuals and teams — internally and externally — to create, collaborate, share, transform, and leverage that content in business processes and to gain insight.
The content services approach, we believe, looks beyond the consideration of where content is being stored and focuses on other important questions, such as:
Who is storing and processing the content?
How can a unified content strategy can help those individuals work more efficiently?
What additional technologies can be integrated with the centralized storage platform to achieve business goals?
We have found the best approach towards Content Services uniquely ties together all of your systems to create a cohesive environment – across any number of product families. So you don't have to ditch your SharePoint On-Premises, or your Documentum, or your OpenText systems. With Enterprise Content Integration you can seamlessly integrate all of your disparate content platforms so you can focus on using them efficiently without the painstaking task of wiring them all together. SkySync's platform can connect over 40 different ECM platforms and Cloud Services… making your Content Services truly work for you.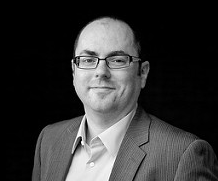 Jethro Seghers is the Program Director at SkySync. He is responsible for Technical Evangelism, Product and Brand Recognition. He has over 15 years of experience in consulting, development, marketing, and product management. Jethro was an Office 365 MVP for five years. He is an internationally recognized author and speaker for Azure, Office 365 and Cloud Services.
Discover what SkySync can do for your business
Book a call with our team to discuss how enterprise content integration can empower your business and workforce.