08.16.2017
SkySync's Content Integration Capabilities Offer Path to Better Service Customers While Reducing Costs
NAPERVILLE, Ill. (Aug. 16, 2017) – Neocol and SkySync today announced a global strategic partnership to deliver joint solutions to help organizations leverage nimble cloud content platforms with their legacy Enterprise Content Management technologies like Documentum, IBM FileNet, OpenText and SharePoint. Many organizations are buckling under the cost and inefficiencies of these technologies and need to augment with more agile and cost-effective options. Through this partnership, Neocol, the leading system integrator in helping organizations achieve digital transformation, and SkySync, the leading enterprise content integration platform, will enable businesses to become more efficient and customer-centric at a lower cost.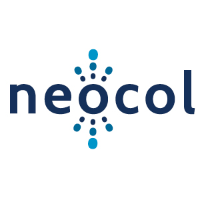 "There are certain partners Neocol sees as integral in our portfolio for helping existing ECM customers have a seamless avenue to migrate to more agile content collaboration platforms," states Tom Rieger, Vice President of Strategy at Neocol. "In working with SkySync, we're delivering new ways for our clients to take advantage of these platforms so they can better engage with their customers."
SkySync delivers the unprecedented ability to easily integrate virtually any content repository and create a bi-directional synchronization or migration of files across systems.
"Businesses are adopting cloud-based content collaboration platforms at a rapid pace but often struggle with moving their files. We're excited to work with Neocol, a true expert in digital transformation, as they empower clients to become more agile and efficient with their content," said Mike Lantzy, Vice President of Sales at SkySync.
About SkySync
SkySync is an Enterprise Content Integration platform that dynamically bridges disparate storage systems together; empowering organizations to easily optimize file management strategies while strengthening data governance and increasing user productivity. SkySync streamlines cloud adoption by enabling organizations to integrate content from all their existing storage platforms efficiently. Learn more at http://www.skysync.com
About Neocol
Neocol is a leading system architect and integrator of cloud-centric content solutions to innovate new ways to work with over 15 years of enterprise expertise solving the biggest problems.  The company offers a diverse array of capabilities to bring about a transformative view in how cloud-centric services and Box Platform can better engage customers, minimize IT cost and maintain content compliance.    Using the newest born-in-the-cloud content services examples include client portals, digital intake centers, case management and 360-degree customer views are possible while maximizing the use of existing systems and processes.  For more information, please visit http://www.neocol.com

Krystal Elliott
Related Posts
Discover what SkySync can do for your business
Book a call with our team to discuss how enterprise content integration can empower your business and workforce.