---
The SkySync orchestration engine streamlines data protection by enabling automated data governance in real-time. Companies can enforce corporate and regulatory policies without reliance on manual input from users by creating configurable rules which are automatically applied to content as it enters the system.
Holistic data governance
Based upon the labels applied during classification, customizable actions are automatically triggered. A unique sequence of rules can be configured to perform one or many tasks depending on the governance policy. Each action can serve as an indicator for the next chained action to take place in a prioritized order. The SDK can be used to create custom actions using Microsoft MIP/AIP, ServiceNow (ticketing system), Vera, MS and Symantec Encryption for IRM/DRM.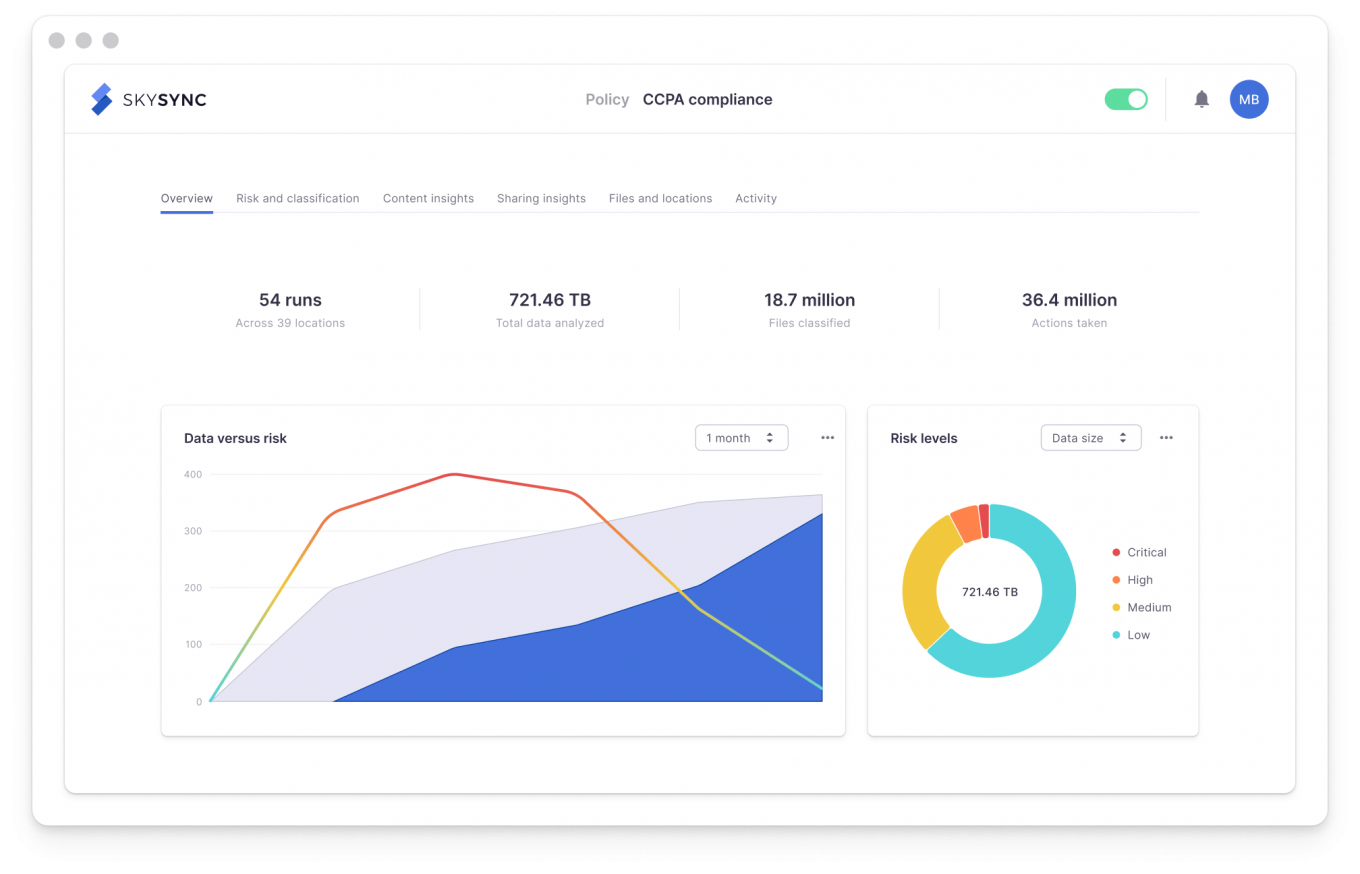 ---
Our approach to automation
Create simple workflows consisting of any number of automated actions to files, security settings, user profiles and ancillary systems

Based on the rules created, files are automatically encrypted, locked or segregated, and file permissions, metadata or sharing rights are changed

Policy workflows are configured based on regulatory templates or customer-defined rules

Files are automatically moved and organized to specific geo-locations to meet GDPR compliance mandates

File routing can be based upon specific folders designated for sensitive data, or by department

Redundant, obsolete, or trivial data (ROT) can be isolated for further disposition
---
Our approach to notifications
Real-time notifications ensure all stakeholders are up-to-date to all alerts, changes or actions executed by the system

Notifications can be sent via email, text, (optional Microsoft Teams or Slack channels)

SkySync can integrate into your existing notification or security center applications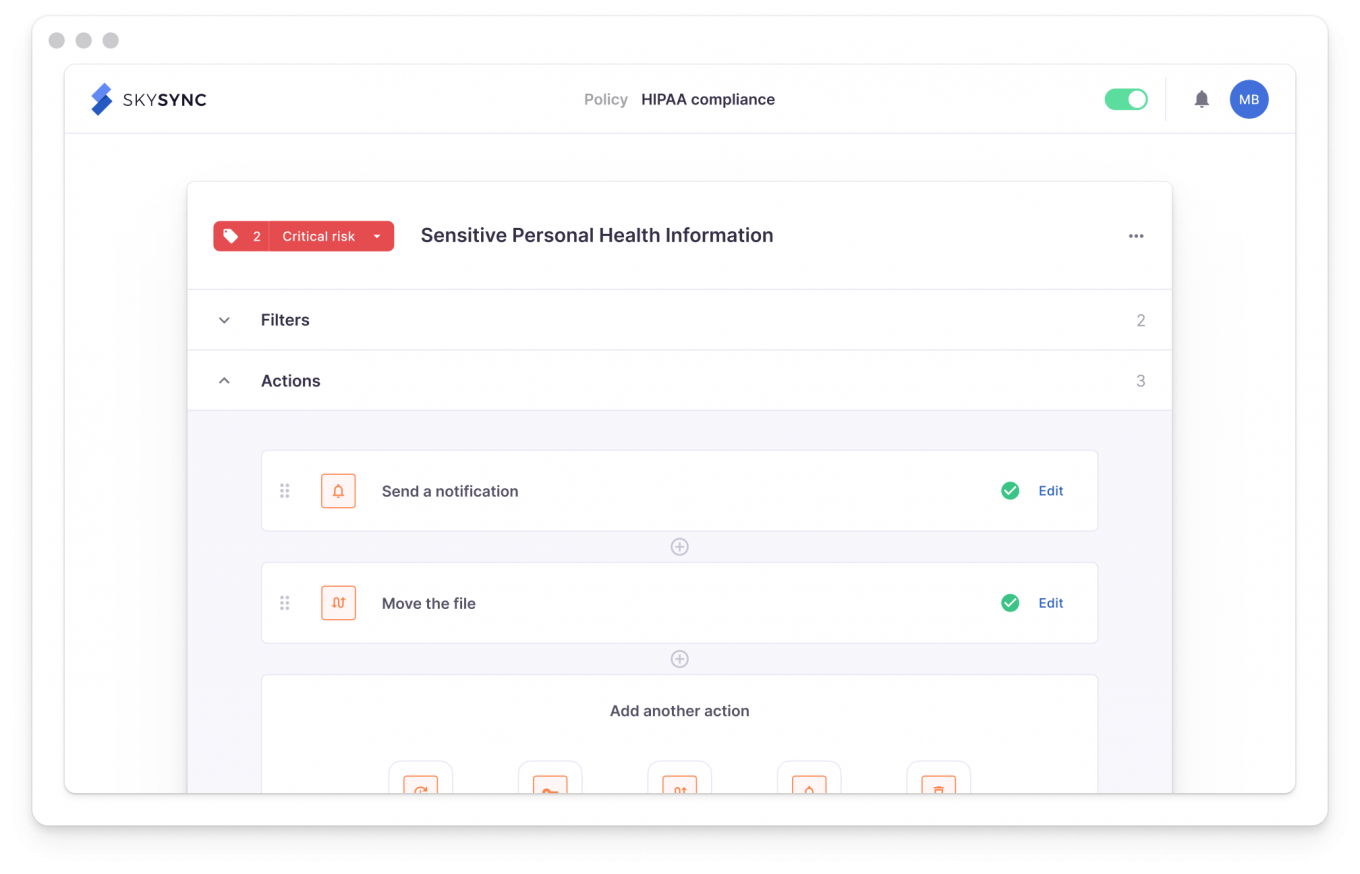 200+
Documents per second
With average classification speeds of 200+ document per second, petabytes of content can be integrated, analyzed, classified and labeled.