07.14.2015
The following is a guest post by Tom Morris, CTO at Landmark Field Services.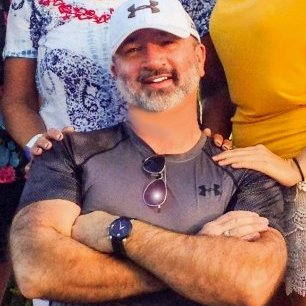 In the Oil & Gas sector, we need a very long memory for our records. Our transmission systems can be in play for more than 50 years and all legal agreements, construction and engineering documents, and all electronic information has to be managed and secure, while still being accessible. At the same time, teams and clients spread across the country need to be able to access and collaborate with that information in real time.
Recently coming off of a long, 500-mile project, we used our cloud-based document management system to manage records for the entire project. We've loaded as many as 30,000 documents for legal agreements, alone. With the project wrapping up, we processed these records into a cold storage site on-premises for archival and record retention.
SkySync made it incredibly simple to transfer these documents from our production cloud site to cold storage. The process is very deliberate, with specific end-points from source to destination carefully defined. Given the critical nature of the migration, we especially value the "pre-flight" testing that SkySync delivers via the Pre-Run Analyzer. We know statistics on the job before it runs and carefully compare the estimates against expectations, before we pull the trigger and begin the migration.
Document libraries are systematically frozen, inspected and then migrated from the cloud to our on-premises cold storage. We free up space on our cloud sites and we lockdown their security until we remove the sites, once we are certain that all records are safely stored on-premises.
Recently, we had a project re-activate. In our trade, it's not uncommon to build a line and then come back later and add to it – not unlike building a house and later building an addition. By using SkySync again, we are able to reverse the process from cold storage and select only the most relevant document libraries to re-load to a new cloud site for team access. We have a clear providence of the document trail and total control over security, as we simply design the source and destination end-points first and then migrate the records.
In this particular case, given that the records were migrated on-premises and then reloaded to the cloud, we chose to synchronize the content. Now as new records are added, we copy them back to the on-premises site, while keeping the existing records "locked down" and available for reference only on the cloud site.
As complicated as all of this sounds, the only challenging parts are managing the end-points and security privileges. This is all natural and necessary for good records management, and SkySync just follows in suit.
Setting up the SkySync jobs, once the source and destination end-points are defined, is the easy part. Once that's done, we do pre-flight checks and the jobs run as fast as the internet allows. Many migrations may take up to a few hours and SkySynckeeps us informed throughout the entire process. It's always rewarding, of course, to get that email message at the end of the job, when SkySync tells us in detail how great everything turned out.
In our case, to say we're "uptight" about record management and retention is an understatement. To the benefit of our clients, landowners and partners on a project, we keep our information management air-tight, while we make it easily accessible and stay focused on speedy project delivery. With our SkySync technology, managing disparate systems and end-of-life record keeping is all possible, while still getting the full benefit of a cloud infrastructure – it's a true 21st century win/win result.

Krystal Elliott
Discover what SkySync can do for your business
Book a call with our team to discuss how enterprise content integration can empower your business and workforce.