07.18.2017
This presentation will introduce you to Enterprise Content Integration, the ability to securely Migrate, Copy, Synchronize and fully Govern files across your Systems.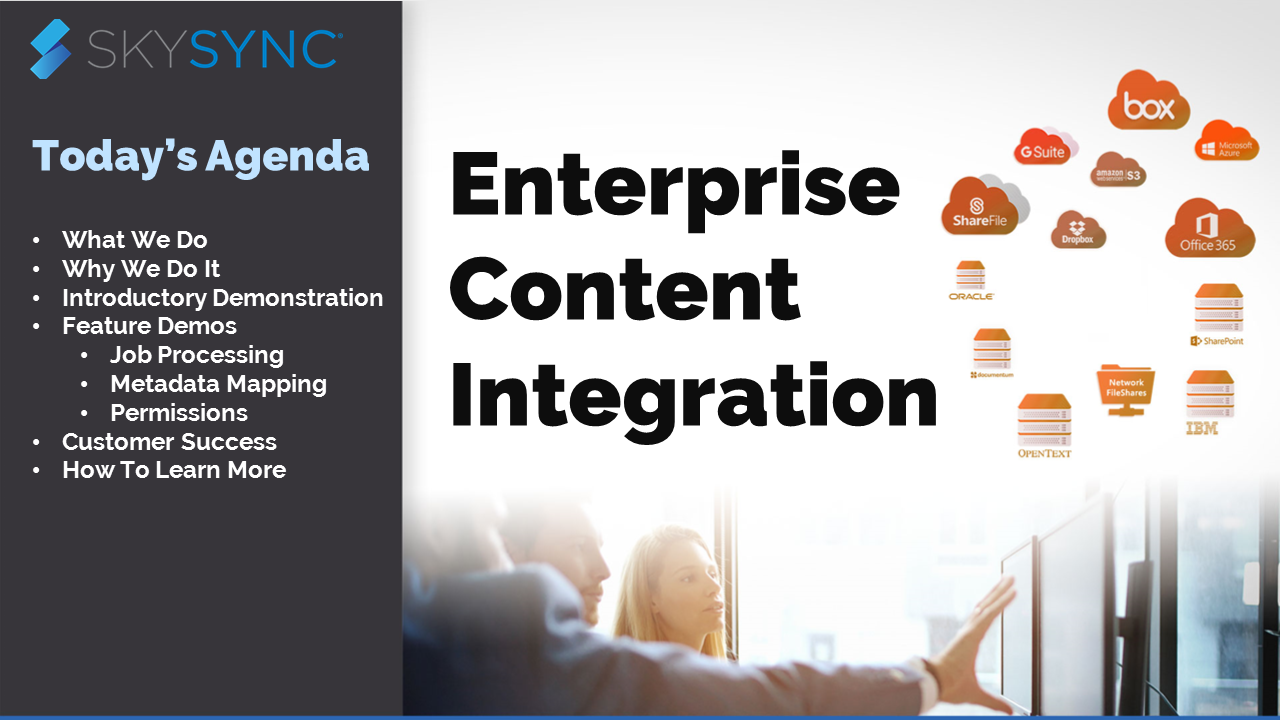 Whether you're ready to bridge your disconnected storage environment or looking to integrate and deploy new on-premises systems and/or cloud-based EFSS services, SkySync is here to help.
This presentation introduces:
The challenge, solution, and software to address the world of Hybrid ECM, EFSS and NAS File sharing and sync.
A deep dive 35-minute demonstration of the SkySync product showcasing features like the migration of metadata, permissions, and file attributes.
There are examples of integration of SharePoint, Box, ShareFile and more.

Krystal Elliott
Related Posts
Discover what SkySync can do for your business
Book a call with our team to discuss how enterprise content integration can empower your business and workforce.