Whether you are in IT, HR, OPs or marketing, you no doubt understand the importance of workplace collaboration and how having a perfect blend of the right systems, processes, and technology in place can have a significant impact on efficiency and overall performance. You also understand that workers, managers and even executives can resist change — especially when it involves how they work and leverage digital tools on a daily basis. To effect positive and significant change, you need a plan of attack that allows you to pre-emptively address and mitigate those obstacles that may surface within your organization while implementing new technologies.
During this 30-45-minute interactive webinar, you will learn how to employ our top 4 most impactful change management strategies while working on your own digital transformation.
Sponsorship and Evangelism
Communications and Marketing
Training and Transformation
Information Management and Content Analysis
Solange Jacob, Onix Cloud Services Manager, and Matthew Kaylor, SkySync Director of Sales Engineering, will cover these top four strategies for change management and digital transformation, and answer any questions you may have.
Presented by

Solange Jacob – Onix Cloud Services Manager
Solange is a Cloud Services Manager with Onix Networking, managing both the Project Management and Change Management teams at Onix.  She has been managing and participating in Information Technology projects for over seven years. Solange is certified by Google as a G Suite Qualified Trainer and is also a Certified PMI PMP Project Manager. Solange has an Honors Bachelor Degree in Science with a Major in Human Biology and Minors in Physiology and Psychology from the University of Toronto.
Presented By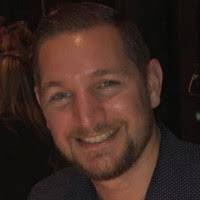 Matthew Kaylor
Matthew Kaylor is the Director of Sales Engineering at SkySync. Over the past 10 years, Matthew has been supporting the role of a Systems Engineer specializing in ECM and large scale migrations. Matthew works closely with direct and partner channels, technically recommending only the best of breed solutions to drive modernization and simplifying change.
Date and time
June 26, 2019 1:00 pm ET