04.16.2019
There are multiple training options when it comes to delivering education to your user community for new communication and collaboration technologies. But which is the best model for today's workforce? Classroom Training? Computer-Based Training with preset Curriculum? E-Learning Paths with Validation Tests?  Just-in-Time Learning?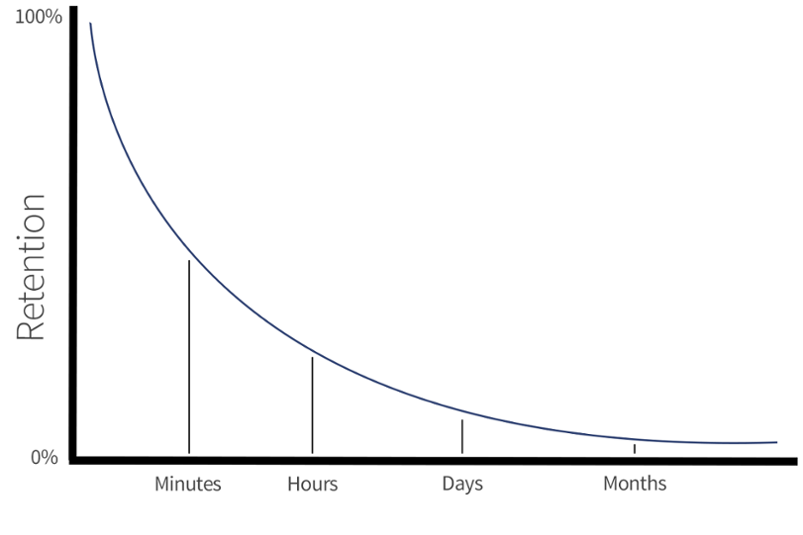 From consulting with different enterprise organizations around North America, I've found that "Just-in-Time Learning" (JITL™) is the most effective model these days. If you haven't heard of JITL yet, then this blog will interest you. It provides a discussion on the use of "Just-in-Time-Learning" videos to help organizations truly drive education, knowledge and user adoption of new platforms. JITL addresses the training needs of the modern technology-focused workplace and the stringent, on-demand information requirements of a rising millennial workforce. Convenience, accessibility, relevance, efficiency, and engagement: JITL embodies the hallmarks of a productive learning experience.
Overview of Just-In-Time Learning
Just-in-Time Learning is having quick and easy access to bite-sized education segments just when you need them. It is not waiting until you can get ahold of a subject matter expert (SME), or having to scroll through a set of long, training curriculum videos that you watched weeks ago. JITL solutions deliver short, focused, "how-to" training to information workers when they need it. And in a perfect scenario, the training tips and videos are integrated directly inside the application that your information workers are using. Rather than sitting through hours of online E-Learning modules, users can tap into pre-recorded "how-to" videos, task-based tutorials and other learning tools to zero in on just the information they need to solve problems, perform specific tasks, or quickly update their skills. Immediately after learning something, users apply their knowledge to the task, thereby reinforcing the learning and improving retention.
The "Just-in-Time Learning" concept has its origins in the world of manufacturing. In the manufacturing industry, efforts are made to reduce inventory costs and wastage by synchronizing the manufacturing and distribution of product components when they are needed. Similarly, in the modern workplace, the perfect time for learning how to use a software program feature is when information workers need help to perform a specific task or keep up with changes in technology. This is also driven by the fast pace of advancement in software updates. Software training is essentially perishable due to the speed of change in the cloud-based applications we use today, such as the communication and collaboration platforms found in a platform like Microsoft's Office 365. The JITL approach allows information workers to update their skills continually, whereas the knowledge gained from classroom training and traditional E-Learning can quickly become obsolete. As reported by a recent CEB Research article, 57% of employees expect learning to be more "just-in-time," or as-needed, than it was three years ago.
Addressing the Forgetting Curve Challenges
In 1885, German psychologist Hermann Ebbinghaus developed a formula for the decline in memory retention and then conducted a study to prove his theory. He discovered that forgetting is exponential, with a shockingly rapid rate of memory decline occurring just minutes after training instruction.
Ebbinghaus' formula was based on two fundamental concepts:
The strength of memory, which is unique to each individual; and
The amount of time that has passed since learning.
Despite a few flaws in his theory—it doesn't reflect everyone because some people have extremely good memories while others are constantly forgetting things—Ebbinghaus was able to provide clarity to the somewhat foggy area of knowledge retention rates. His findings have been widely accepted as the general theory for how we learn and retain information.
In fact, Ebbinghaus found that after two days, only 25% of information is retained. There have been other studies that found the forgetting curve is even steeper than that, with 75% of information lost after just 24 hours and 90% gone after one week. When you're talking about knowledge transfer through e-Learning solutions within your organization, that translates to an incredible amount of wasted time, resources, and money.
To overcome the challenges with the forgetting curve, organizations can use JITL solutions to provide targeted access to up-to-date knowledge and task-based training at the moment of need. This model reinforces knowledge retention by enabling information workers to apply their newfound skills so that they accomplish their task at hand. JITL is a cost-effective and practical approach to end-user learning where the training is available on-demand. Unlike e-Learning solutions, JITL can be integrated into the software application platform, making it easy to find, and very intuitive for end-users to access in-context while they work.
Powered by Quick-Access Search
There is almost nothing that you can't look up on search engines and find the answers to these days. Information workers have become accustomed to having on-demand access to knowledge. They don't want to wait for IT organizations to roll out the rigid training paths from online E-Learning courses. They want to be able to find lessons, tips, and task-based videos just when they need them. They don't want to be taken away from their desks to attend a training session; they want to synchronize their learning into their busy schedules and find the information quickly when they are challenged with a specific task.
The success of any JITL solution requires fully discoverable content. The metadata and voice-track audio indexing for JITL drives discoverability and makes efficient learning a reality for information workers. It is imperative that powerful search features are included within a JITL video library to help employees find what they need quickly. This improves accessibility to knowledge.
Just-In-Time Learning Enhances Worker Productivity
One of the principal goals of the JITL methodology is to provide real-time performance support. The aim is to help an employee perform their job optimally by providing access to tips, tricks, solutions, and "how-to" videos just when they need them, which is in the workplace and right at the point of action.
It improves accuracy. When workers can cross-check facts, go over a checklist, or review tips, they can perform their tasks more accurately.
It provides learning in-context. There is no need for users to leave the application. They can get the help they need from within the application.
It provides easy access to up-to-date and comprehensive information. There is no longer any need to attend classroom-training sessions or wait for subject matter experts. Nor does the company need to spend time and money overhauling or replacing existing long e-Learning courses.
It facilitates learning on the go. Because just-in-time learning facilitates delivering knowledge in bite-sized chunks, companies can keep their mobile employees trained and productive.
Summary and Conclusion
JITL is particularly useful in the cloud-based technology world. The model lends itself to the ongoing learning cycles that are normal for technology advancements, especially when it comes to communication and collaboration software platforms, again including Office 365. Microsoft has consistently deployed new updates and functionality on a regular basis to help drive productivity gains for information workers, but this can be a challenge for users who struggle to keep up. Because JITL consists of very short task-based atomic content, new and updated training can be quickly developed and deployed. Furthermore, today's information workers are more comfortable with online delivery methods.
End-user adoption of enterprise software should be a high priority for any IT organization. It is important for IT departments to move beyond development and deployment and to focus on ROI by increasing end-user adoption. There are several options for driving training and education to end users, but not all of them are easily deployed or cost-effective. When thinking of end-user education, you should evaluate JITL solutions as an efficient method that delivers affordable and practical training for end users while they work.
This is the second of a three-part series on Change Management, written by Karl Sand – product marketing manager at Coreview. This series was initially published on Syncopath Labs.
Discover what SkySync can do for your business
Book a call with our team to discuss how enterprise content integration can empower your business and workforce.